The Rhino Recovery Fund launched in 2020 with this goal: to protect rhinos from wildlife crime and restore their landscapes, improving the health of rhino populations and benefiting local people.
Investing in Resilience
The RRF strongly focuses on improving resilience for rhinos and for the conservationists that protect them.
If rhino populations are too small, it leaves the species especially vulnerable to poaching, natural disasters, and other unpredictable changes in their environment. Inbreeding—which leads to low genetic diversity—is also a problem in small populations. The RRF supports projects that allow rhino numbers to increase, allowing wild rhinos to breed naturally and in a safe environment, so that the species is resilient in the face of human-induced threats like habitat destruction, poaching, and the effects of climate change.
With many rhino populations in immediate distress due to continued poaching threats, conservationists are in a constant state of triage. Addressing continuous crises leaves little time for proper planning and interventions for the long-term conservation of the species. Through our investments, the RRF hopes to strengthen conservationists' resilience so that they can address urgent issues, but also engage in more sustained conservation efforts.
Rhinos are defenseless to human threats; they evolved so successfully in the last few million years, but have not adapted fast enough to handle the rise of humans and their destructive activities. Only if people decide to protect rhinos and allow them to live in a safe environment will this prehistoric species survive into the future. Providing safe and natural habitat will strengthen the natural resilience of the species to ensure breeding and to enable rhinos to play their unique ecological role.
---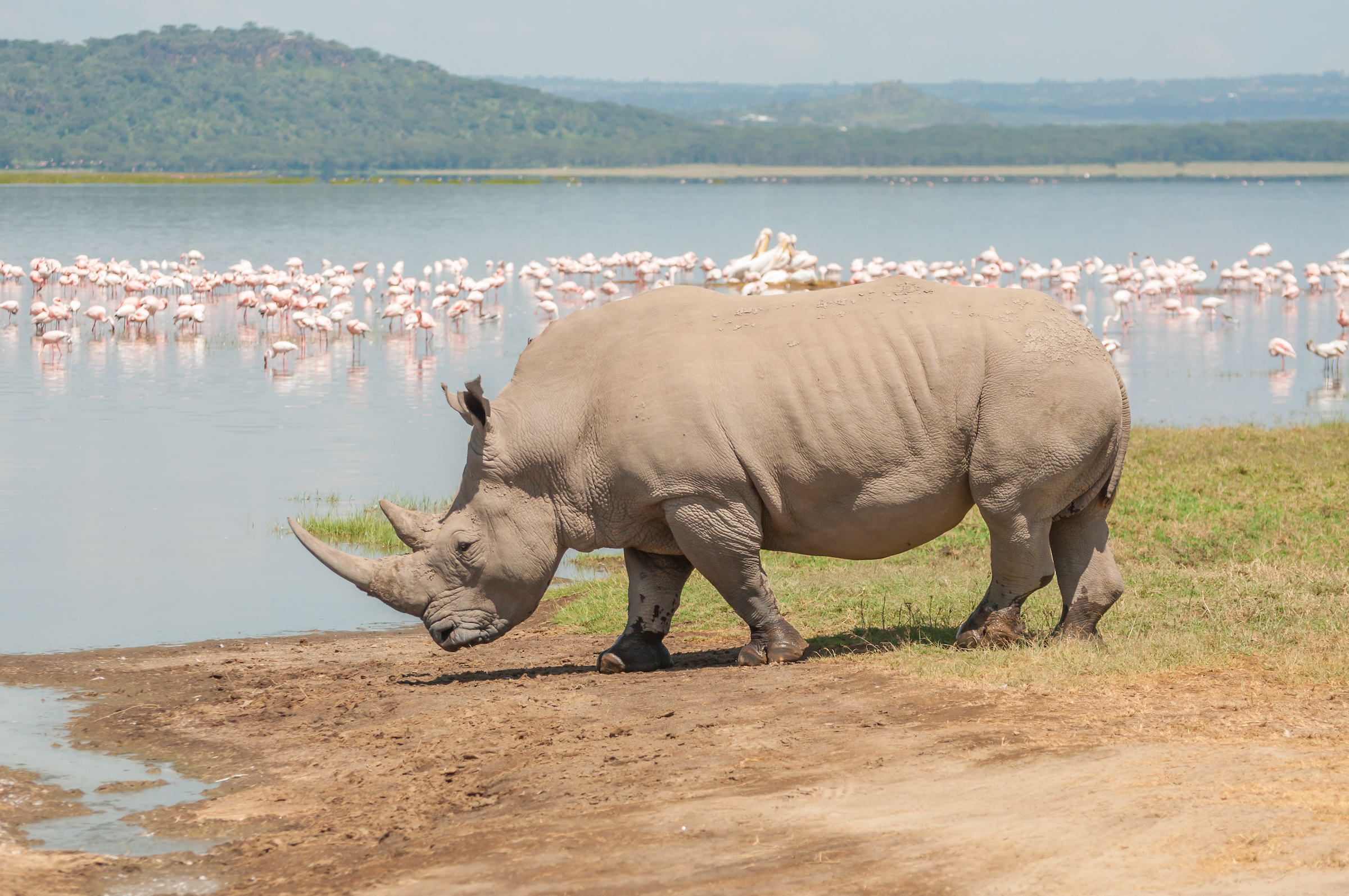 To achieve our goal, we fund projects that focus on:
Field Conservation
We invest directly in the projects of conservationists working in the field. They go to great lengths, often at even greater risk, on the front lines to protect rhinos and gather essential data that allows us to measure the effectiveness of our shared efforts.
Combating Wildlife Crime
The RRF and its partners work to shut down the criminal syndicates illegally trafficking rhino horns, delivering a clear message to those who would kill rhinos and those who drive this unconscionable trade.
Demand Reduction
The RRF supports campaigns aimed at eliminating the demand for rhino horn that drives poaching and the illegal trade.
Habitat Protection
The RRF aims to strengthen and provide conservation planning for key rhino habitat based on population size and distribution. Management of these protected spaces will also be bolstered to ensure the security of all rhinos found there.
Community Engagement
Working with local communities that share rhino habitat is vital to protecting the species. By supporting programs that help local people unlock the value and significance of rhinos, we will improve livelihoods while inspiring and empowering the next generation of rhino defenders.
Collaboration
The RRF also acts as a convener for like-minded organizations to develop best practices and strategies to protect rhinos and revitalize their presence in the wild. Collaborating with initiatives of all sizes will help them expand their rhino recovery efforts more successfully.