Markus Hofmeyr, Director of the Rhino Recovery Fund (RRF), was recently involved in the aerial rescue of a young male black rhino named Chilunda, who escaped from the safety of North Luangwa National Park in Zambia. Black rhinos in this park are monitored and protected by the North Luangwa Conservation Program (NLCP), a long-term partnership between the Zambian Department of National Parks and Wildlife and Frankfurt Zoological Society.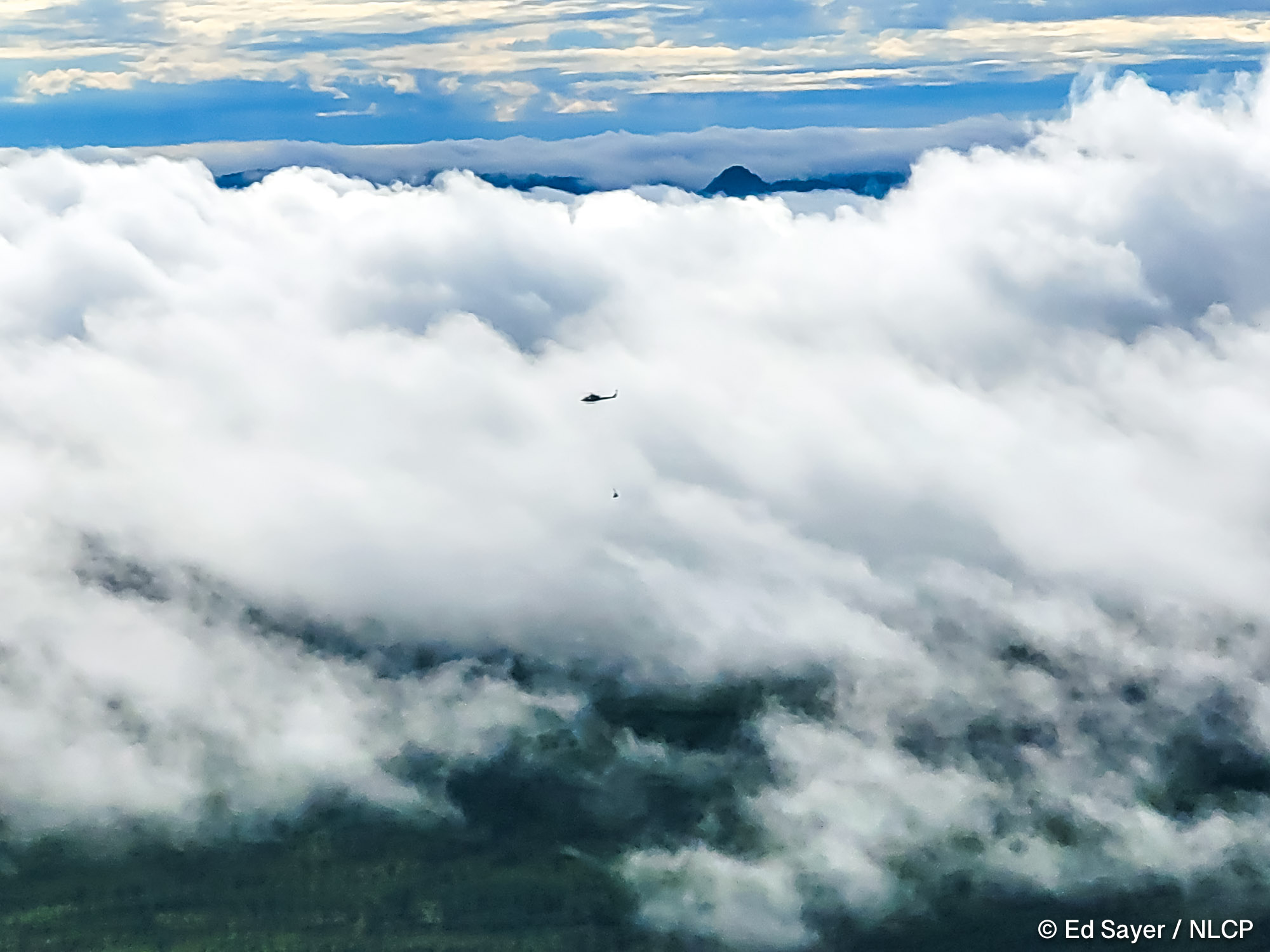 Chilunda was likely fleeing the territory of a larger male, and his breakout took him over 120 miles away from his home and NLCP's normal protection range. This left him vulnerable to poachers, so NLCP began planning Chilunda's rescue. Since the oncoming rainy season and Chilunda's remote location made his recovery impossible by road, NLCP decided to airlift him back to the park. Markus Hofmeyr used his expertise as a wildlife veterinarian and his extensive experience in aerial rhino transportation operations to advise the NLCP team on how best to carry out this task.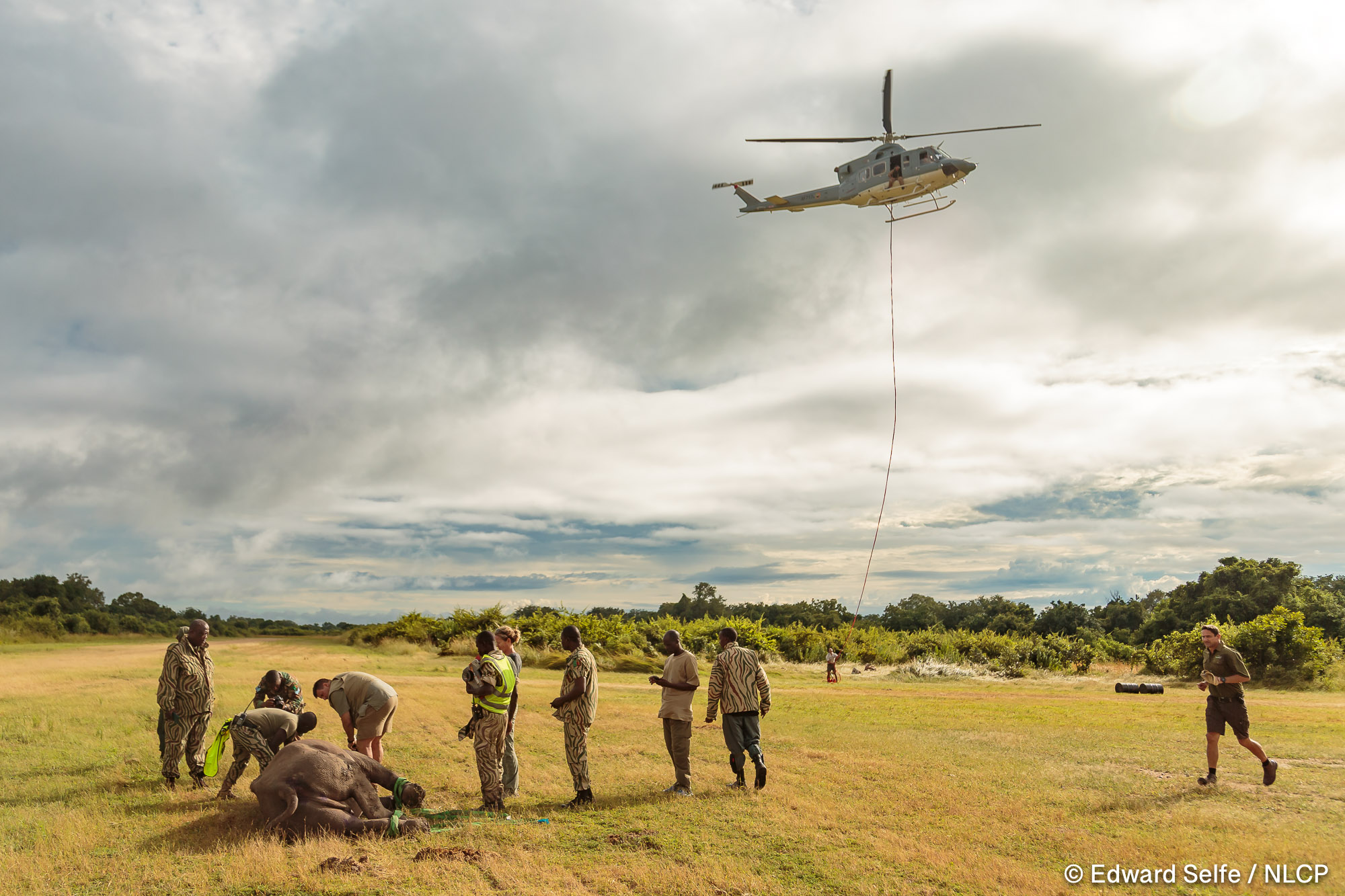 While airlifting is a common and safe way to transport rhinos, an airlift of this distance had never been carried out before. This would also be the first time that a rhino had ever been airlifted by helicopter in Zambia, so NLCP took extra care to plan the operation. On April 8, the team located Chilunda, sedated him, secured him to the helicopter sling, and carried him back to the park. They had to stop twice to refuel the helicopter, giving Markus and the other vets a chance to make sure Chilunda's condition was stable during transport.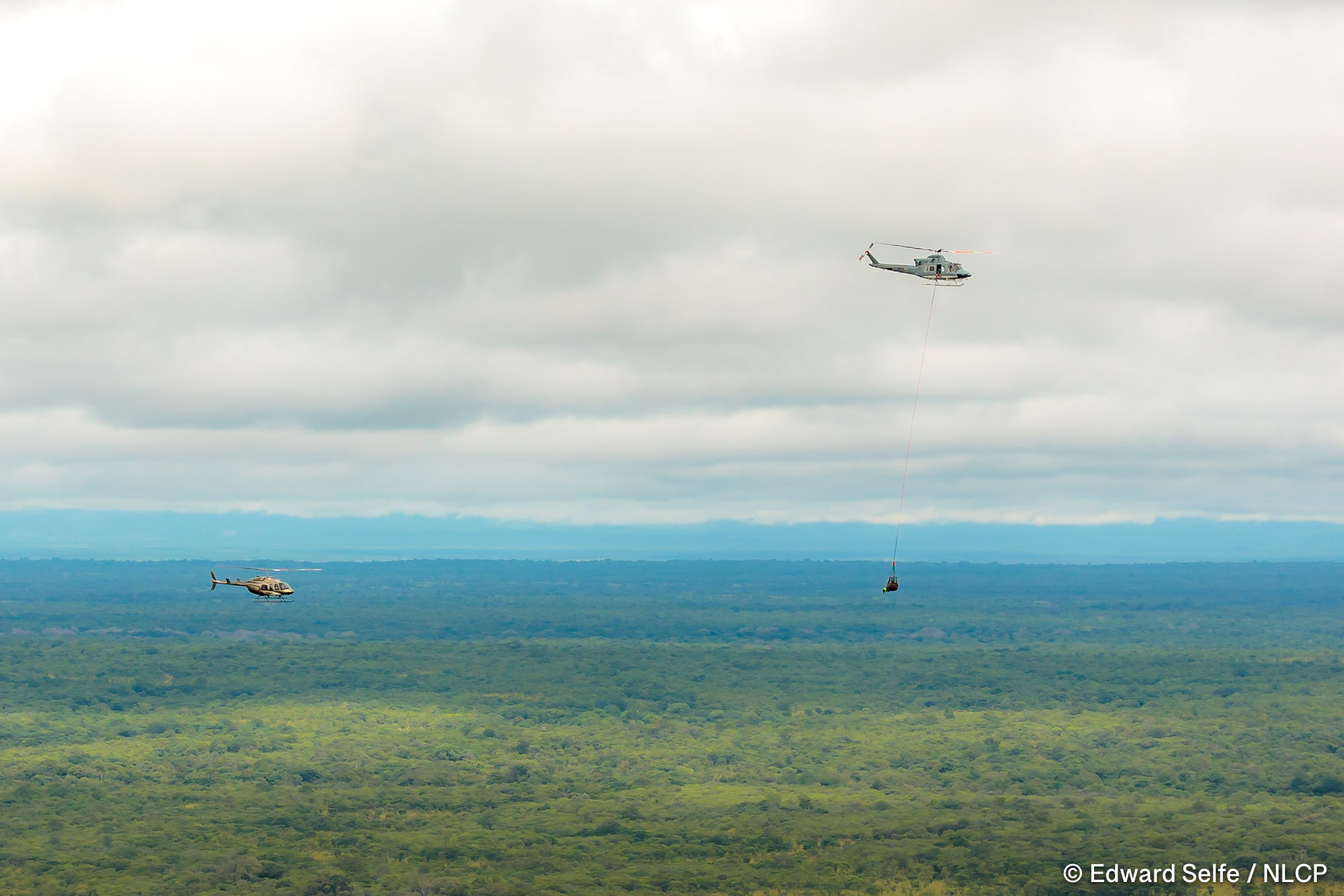 After four hours in the air, Chilunda was safely returned to North Luangwa National Park. He made a quick recovery and is currently being monitored in a boma to make sure he is fully healthy. The NLCP team will soon release Chilunda back into the park again for free roaming.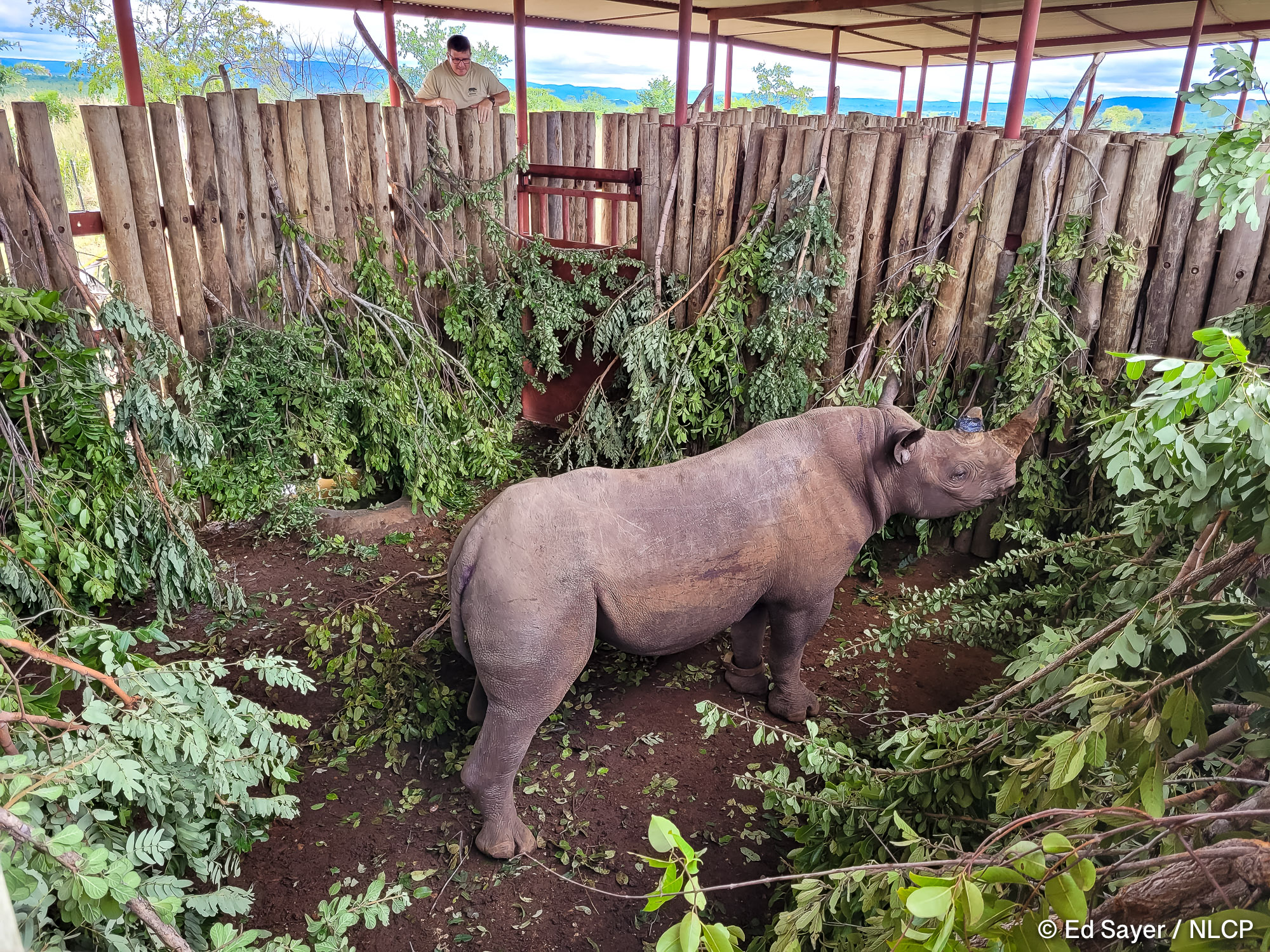 Successful operations like this ensure that rhinos are not preyed upon by wildlife criminals on occasions when they wander outside of protected areas. Poachers continue to target rhinos for their horns, so conservation groups and law enforcement must always be vigilant. The RRF will continue to support projects that protect rhinos, and Markus Hofmeyr will continue to lend his field and veterinary expertise to organizations that help carry rhinos back to safety.