Zimbabwe is an important country for rhino conservation. It was once a haven for rhinos, but over the decades, their numbers have declined or vanished entirely. Recent projects supported by the RRF have helped restore the black rhino population in Zimbabwe, such as the Gonarezhou reintroduction. But a new project by the Community Rhino Conservation Initiative (CRCI) is beginning to reintroduce white rhinos in western Zimbabwe.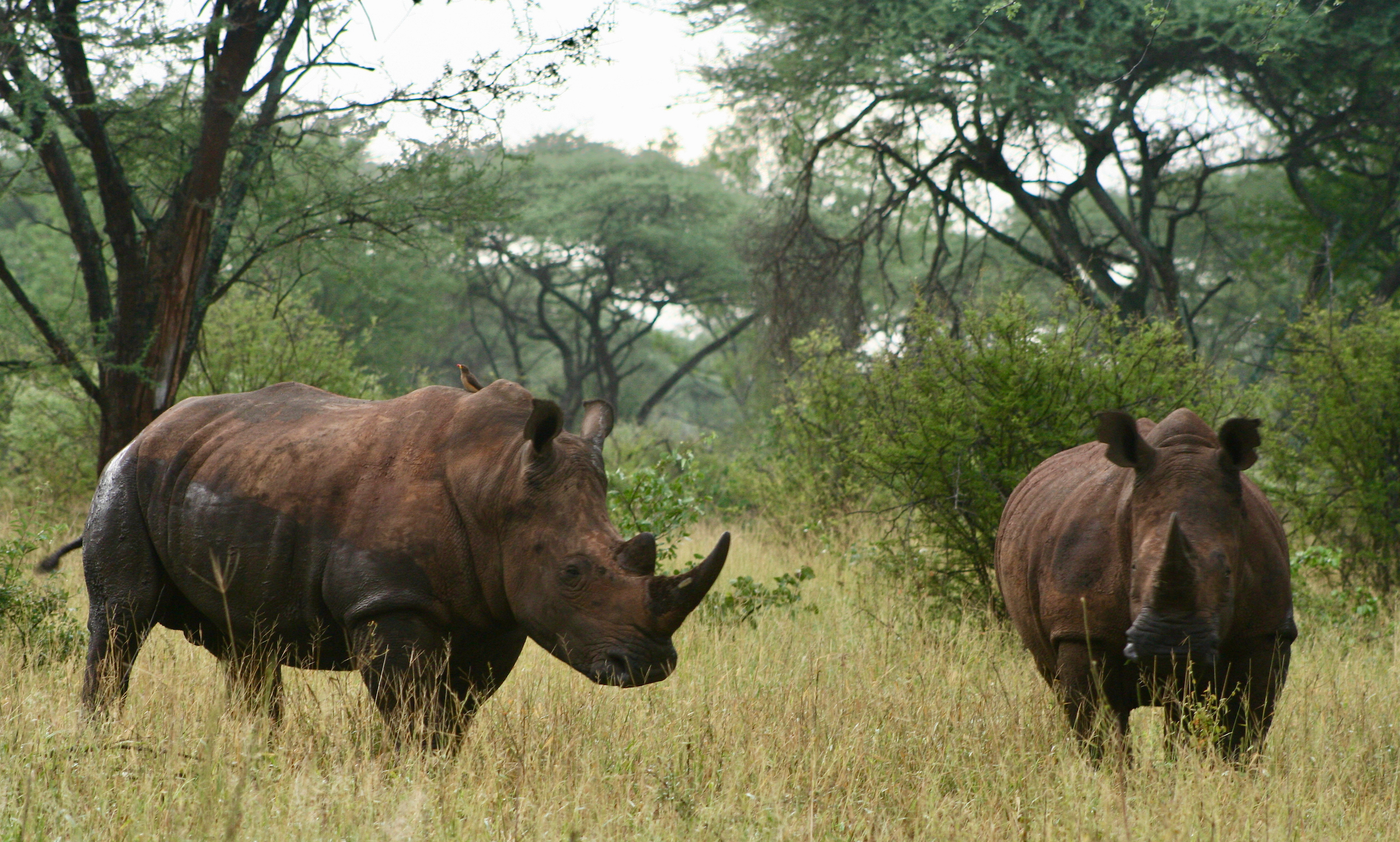 CRCI has already reintroduced two male white rhinos, known as Thuza and Kusasa, into a community-owned, secure area of land that borders Hwange National Park. This sanctuary, known as Ward Three, is grazing land that was donated by local villagers to support the restoration of the white rhino population. The community is happy to see rhinos returning to their land, which has not seen white rhinos live there for about 17 years. The villagers will help CRCI keep the area safe from poachers so that Thuza and Kusasa, and eventually more rhinos, can thrive in their new home and local children can learn about rhinos for the first time.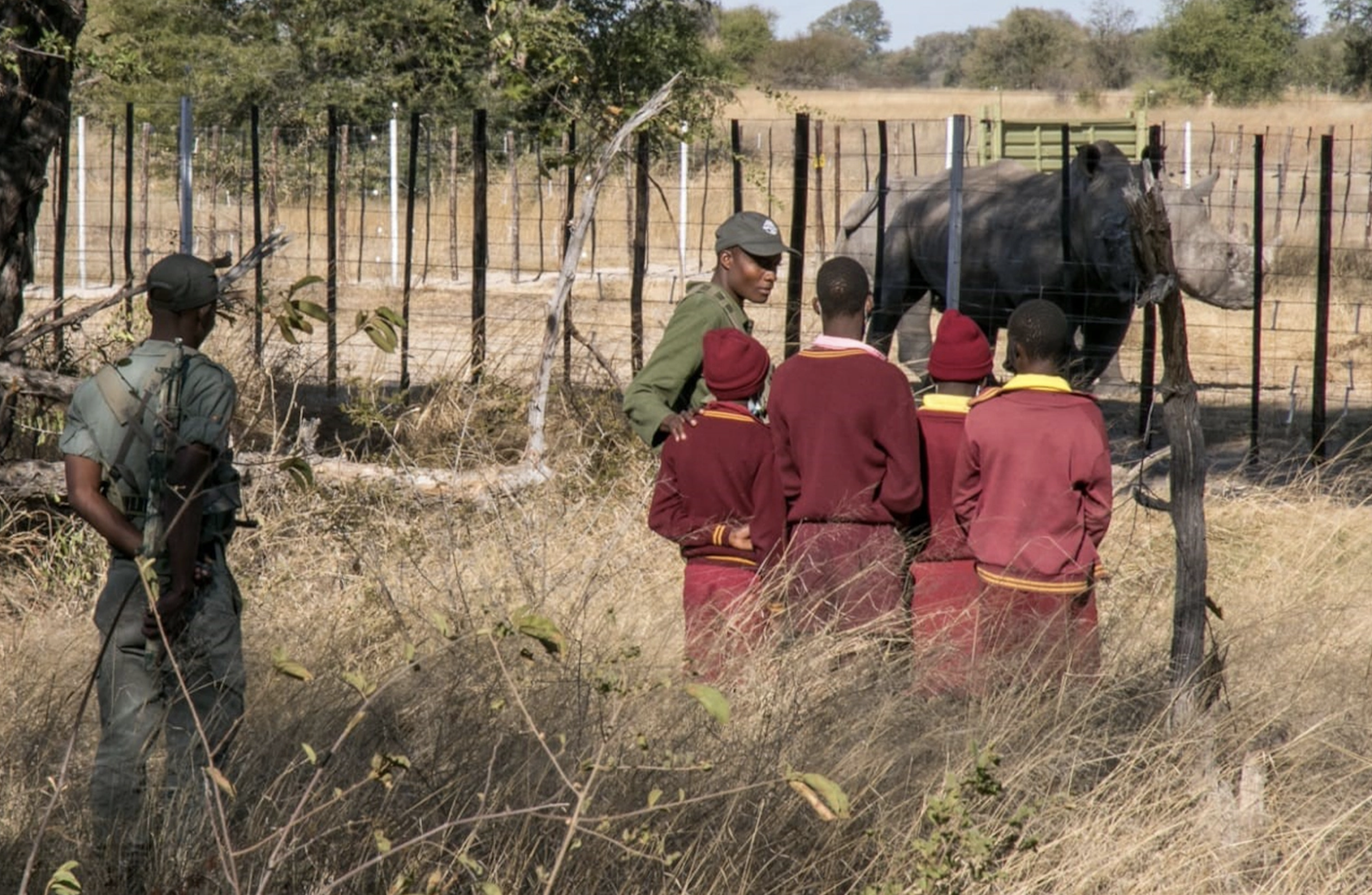 The villagers are hopeful that as this new sanctuary grows, it will bring tourism revenue to their community and establish a buffer zone between Hwange National Park and their croplands, so that wildlife wandering outside of the park will be less likely to come into their land. The RRF is pleased to see new projects like CRCI's, since community involvement and investment is a crucial pillar of rhino conservation and creating peaceful coexistence between people and rhinos.
Read the full article about this new project here.