By Markus Hofmeyr, Director of the Rhino Recovery Fund
While rhino poaching has decreased in parts of Africa, it continues to be a rising threat in South Africa. Recently, the South African government confirmed that 451 rhinos were illegally killed in 2021, a 14% increase from 2020's 394 rhinos. This is lower than 2019's poaching number—594 rhinos—but still illustrates a negative trend of rhinos lost to wildlife criminals.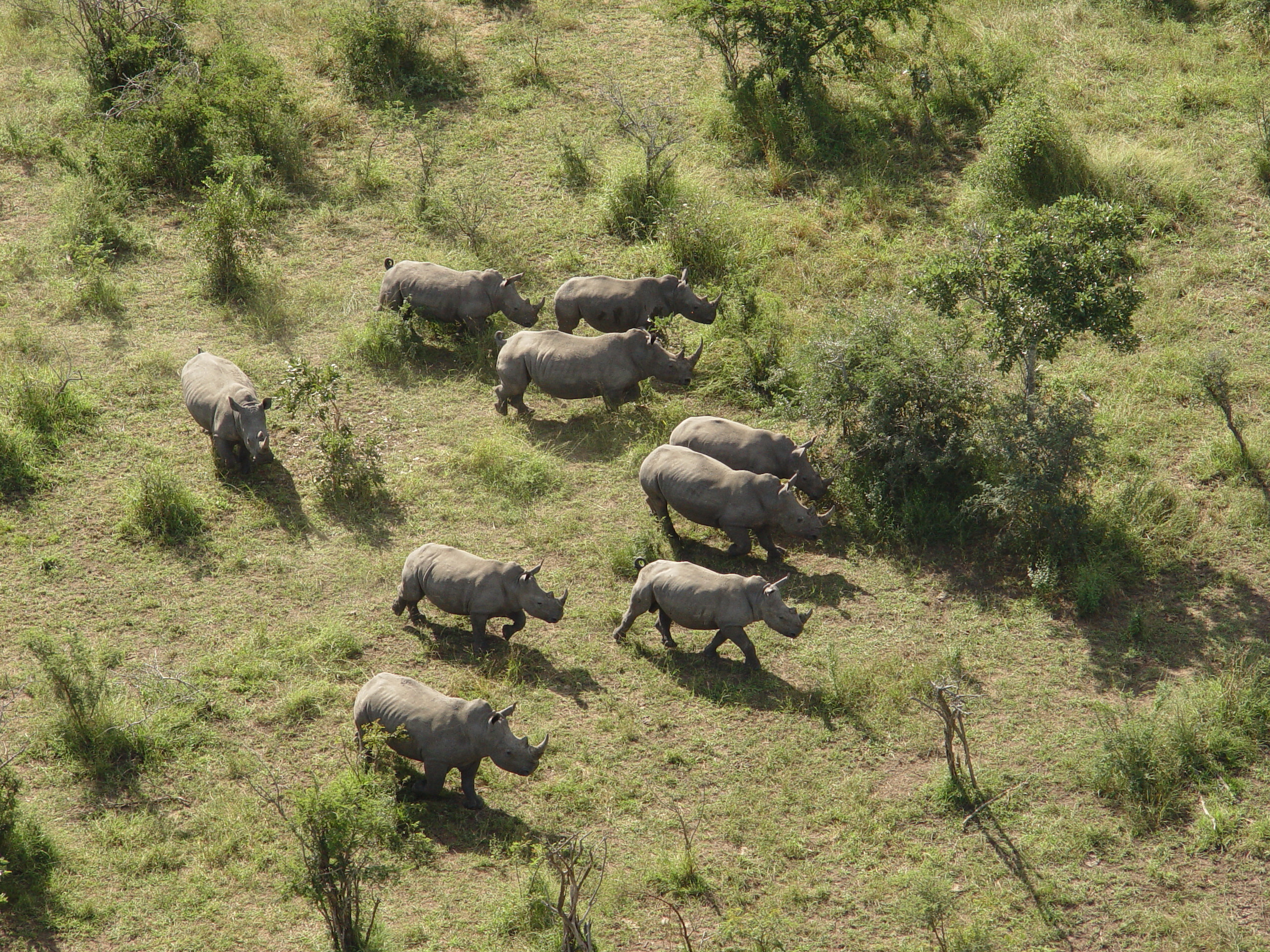 Movement restrictions during the height of the COVID-19 pandemic in 2020 made it harder for criminal networks to easily move across South Africa. It was also more difficult for them to make use of information leaked by corrupt staff working in rhino reserves. These factors helped keep rhino poaching incidents down. Now that restrictions are beginning to ease up and travel is returning to pre-COVID levels, the severity of rhino poaching is also increasing again.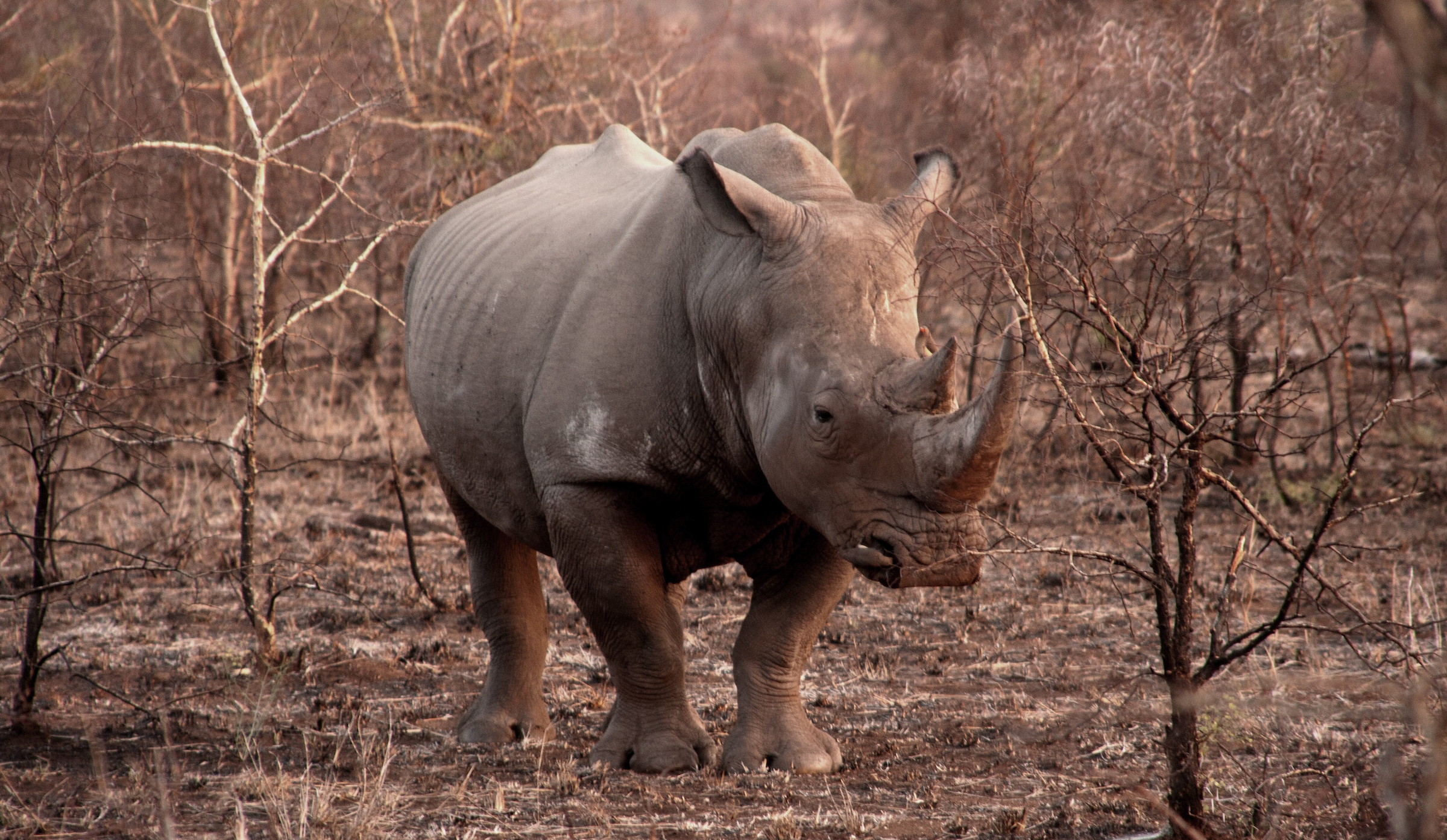 South Africa holds the largest white rhino population in the world—over 11,000 individuals—and the second largest black rhino population—over 2,000 individuals. South Africa is also one of only two African countries where rhino decline is taking place (the other being Botswana). These conflicting facts make conservation efforts all the more critical in South Africa, as its rhino population is the most important for future relocation operations back to key historic range areas. But the high security risk of poaching has led to the disinvestment of some state and private reserves that house rhinos, with properties moving their rhinos elsewhere to avoid potential danger. This means that the amount of protected areas for rhinos in South Africa is dwindling, which will only contribute to their decline.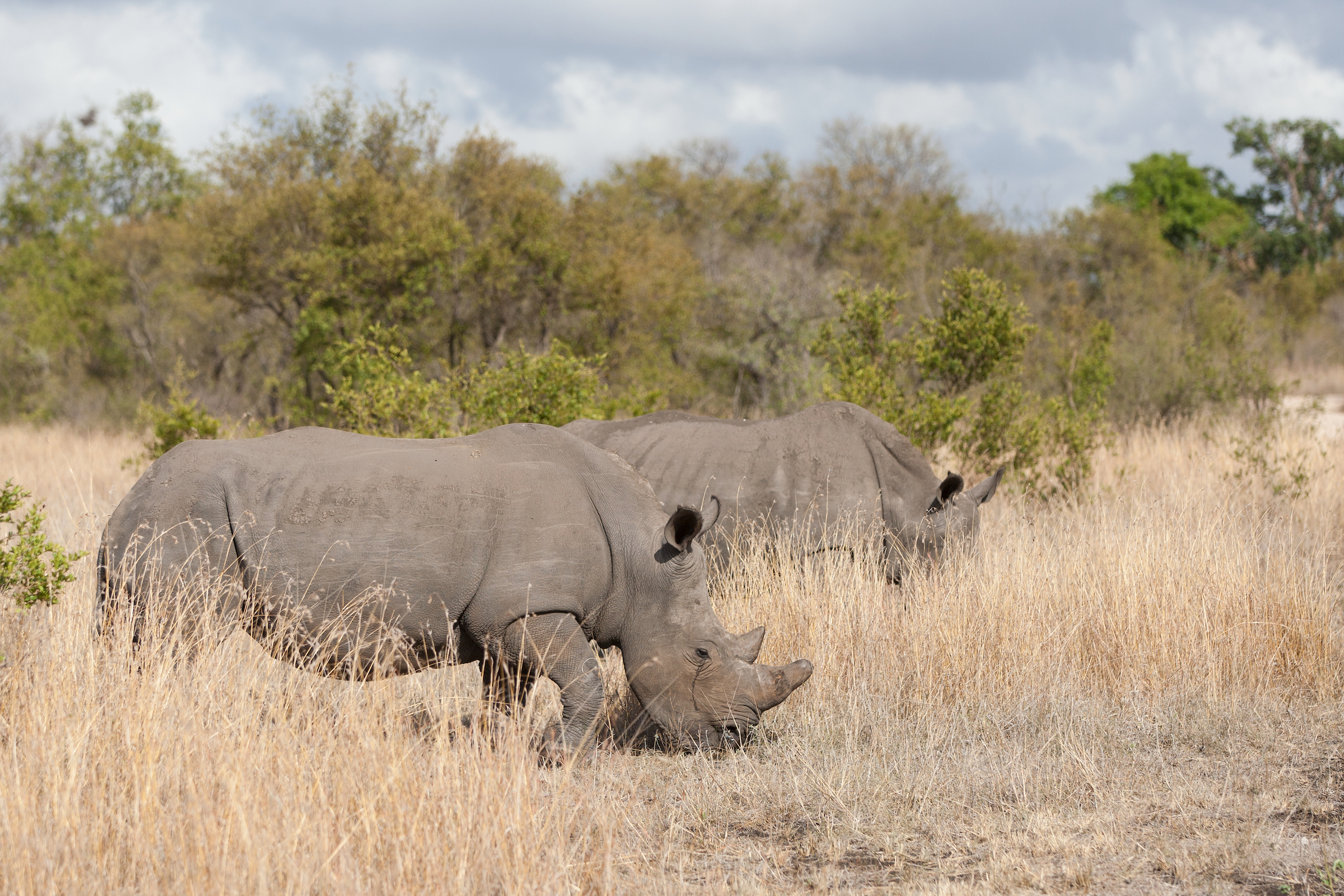 Criminal networks must be disrupted to reduce rhino poaching and defend their landscapes. To achieve this, there must be effective infrastructure in place to capture and prosecute poachers. This requires political will, uncorrupted law enforcement, and efficient judicial process leading to the conviction and imprisonment of top tier criminals. Unfortunately, South Africa is falling short of these requirements, with corruption present at all levels of law enforcement and no true consequences for staff involved with illegal wildlife trade activities. Lengthy court processes also often fail to yield any meaningful convictions for poachers.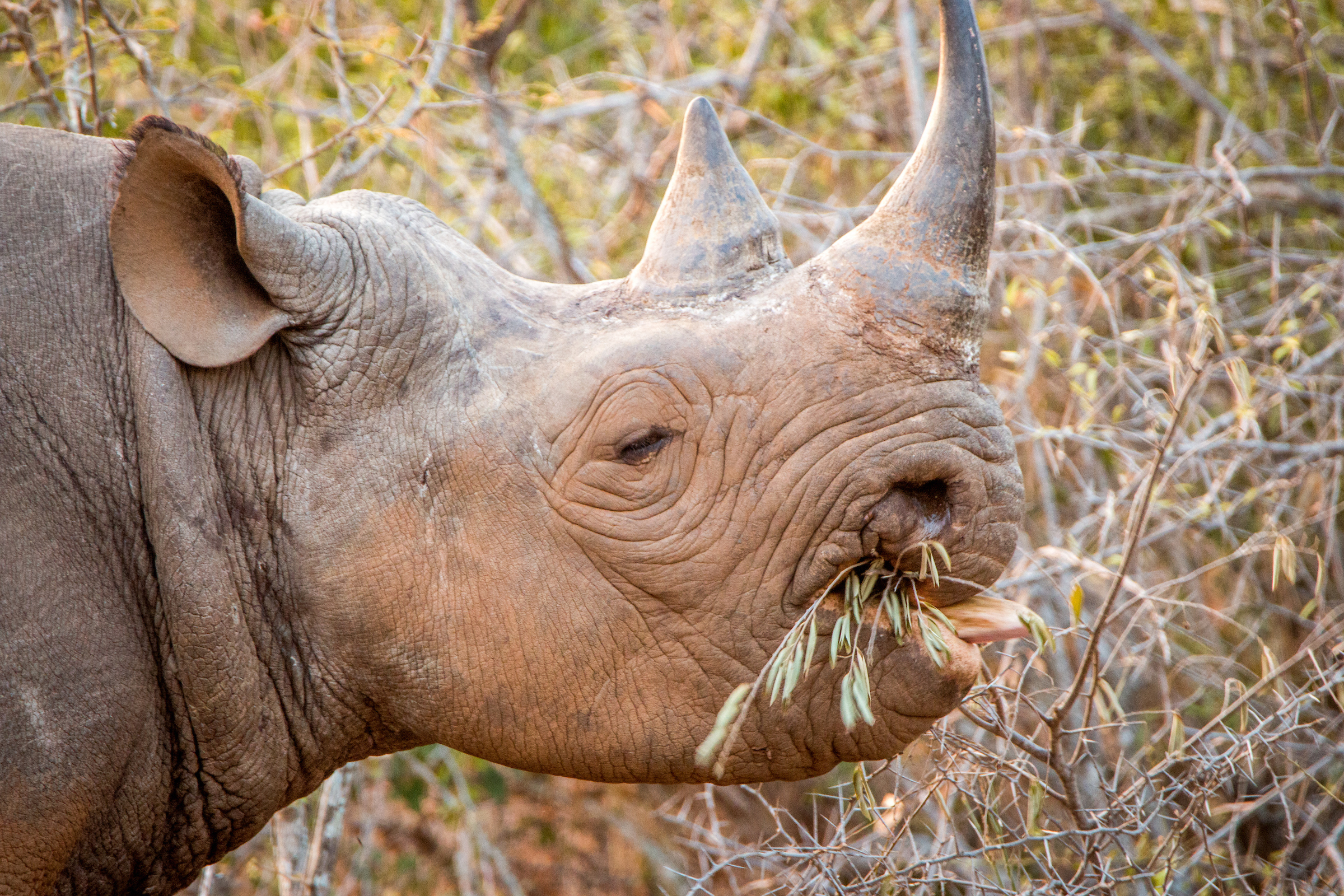 Despite these obstacles, there is hope for rhino recovery in South Africa. Its large white and black rhino populations are monitored by motivated groups working on local and regional solutions to curb poaching and create positive population growth. Most private rhino reserves are working together as collectives, achieving improved security status for rhinos and all wildlife within these conservation areas. The biggest risk for future rhino decline remains in the larger, state-run reserves, such as Kruger National Park and Hluhluwe Imfolozi Game Reserve. Collectively, these state parks hold over 3,000 white rhinos and 500 black rhinos, so it's still crucial to reform these strongholds by improving management strategies, rooting out corrupt staff, and embracing private sector support.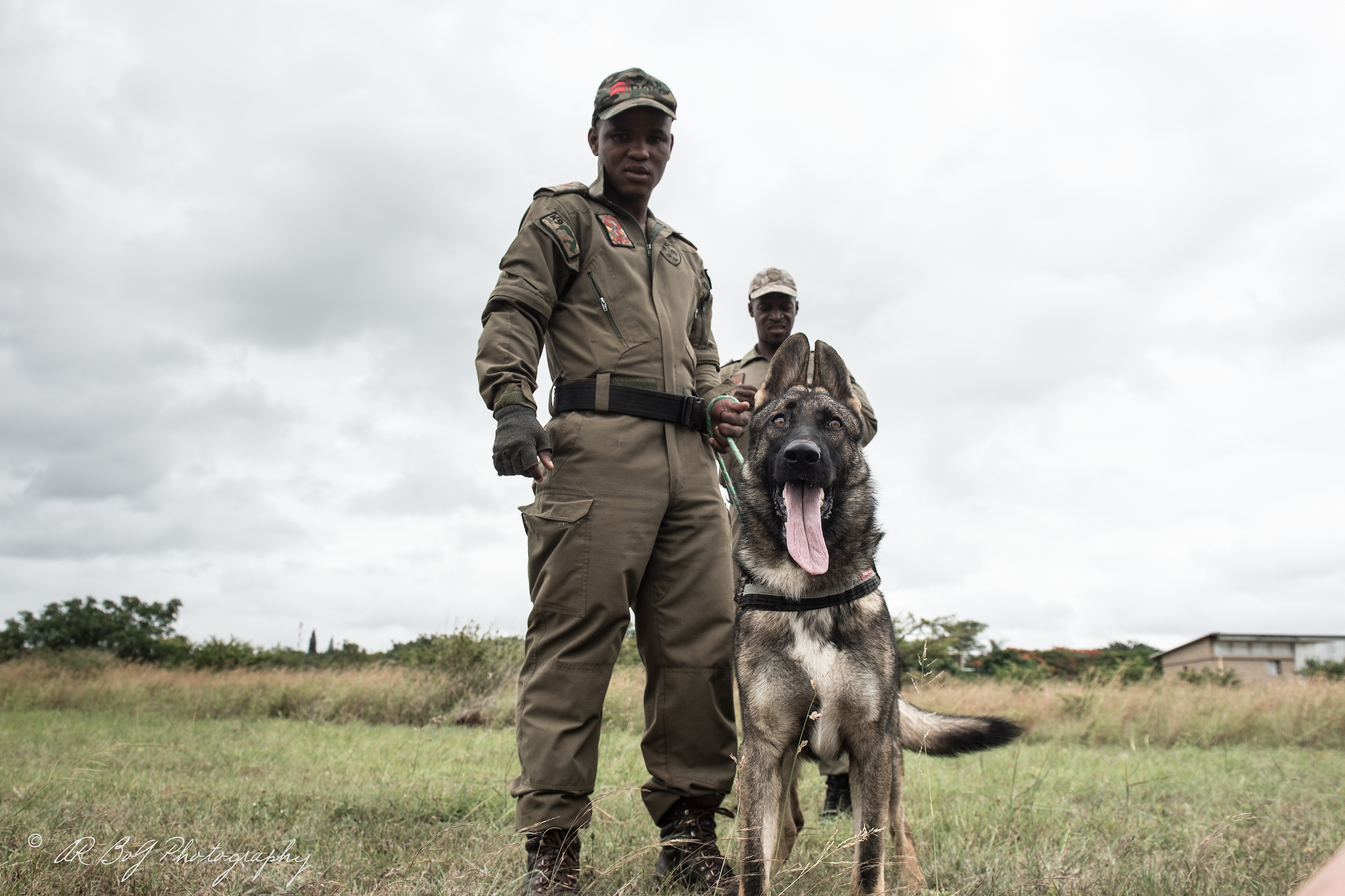 South Africa's rhinos must be protected, and the Rhino Recovery Fund (RRF) continues to seek out grantees that will strengthen collaborative solutions to stop poaching. We are already supporting the incredible efforts of Care for Wild and Project Rhino in South Africa, who were both able to remain active throughout the pandemic to reduce rhino losses. The RRF is also supporting projects that determine the most effective interventions to disrupt wildlife criminal networks in the Greater Kruger National Park area. This will inform future granting to ensure the most impactful programs are supported. Tax incentives that aid private sector protection of rhinos and other wildlife are also supported by the RRF, to encourage the private sector to continue supporting rhino conservation.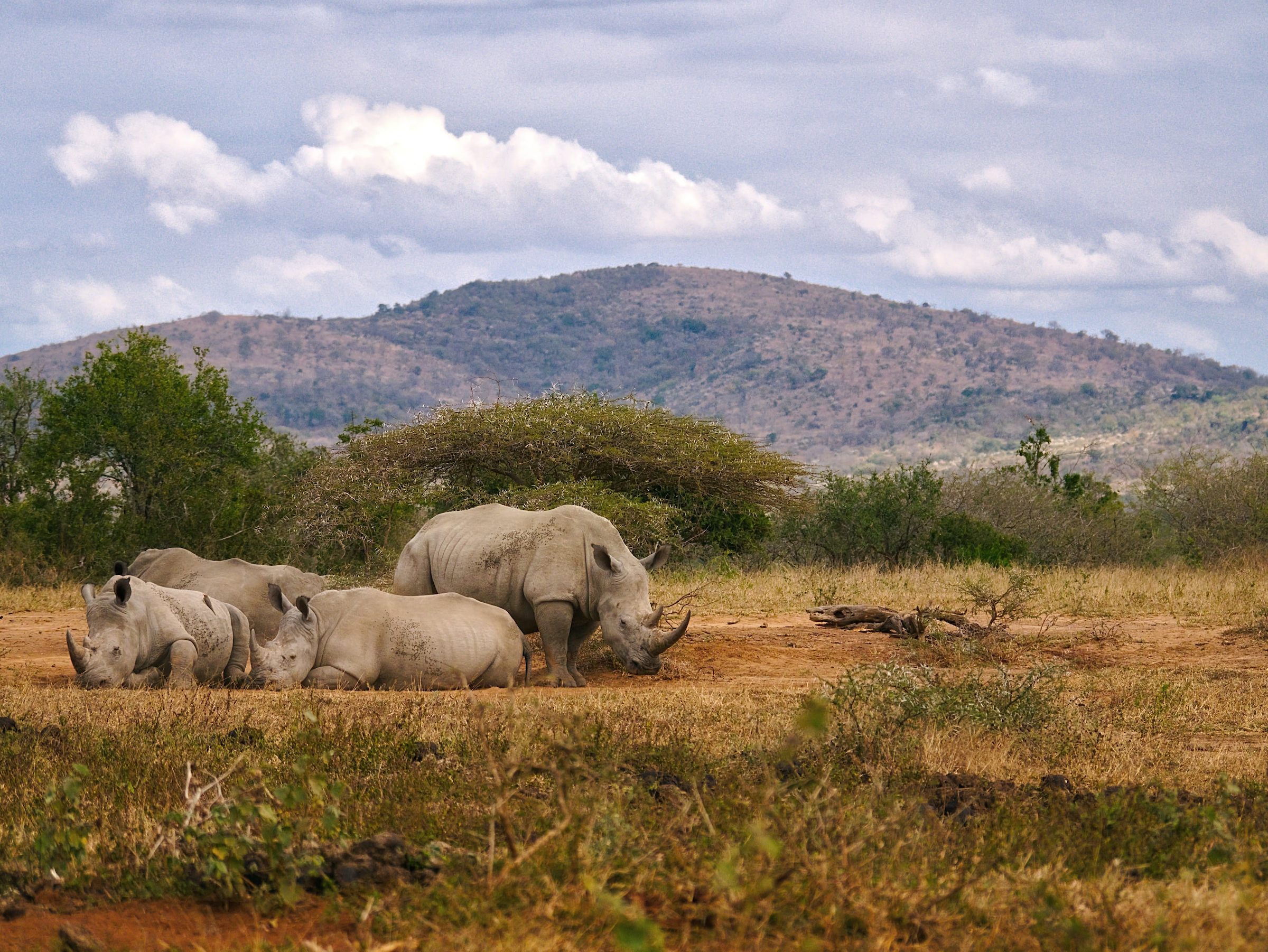 While today's statistics may look like a step backward, the RRF is hopeful that with the right actions, rhino protection and recovery will again make strides in South Africa's future.